Premium meditation cushions for beginners, pros and kids
Six different positions to reduce muscle and joint pain.
Our cushions are all about less pain and more flow.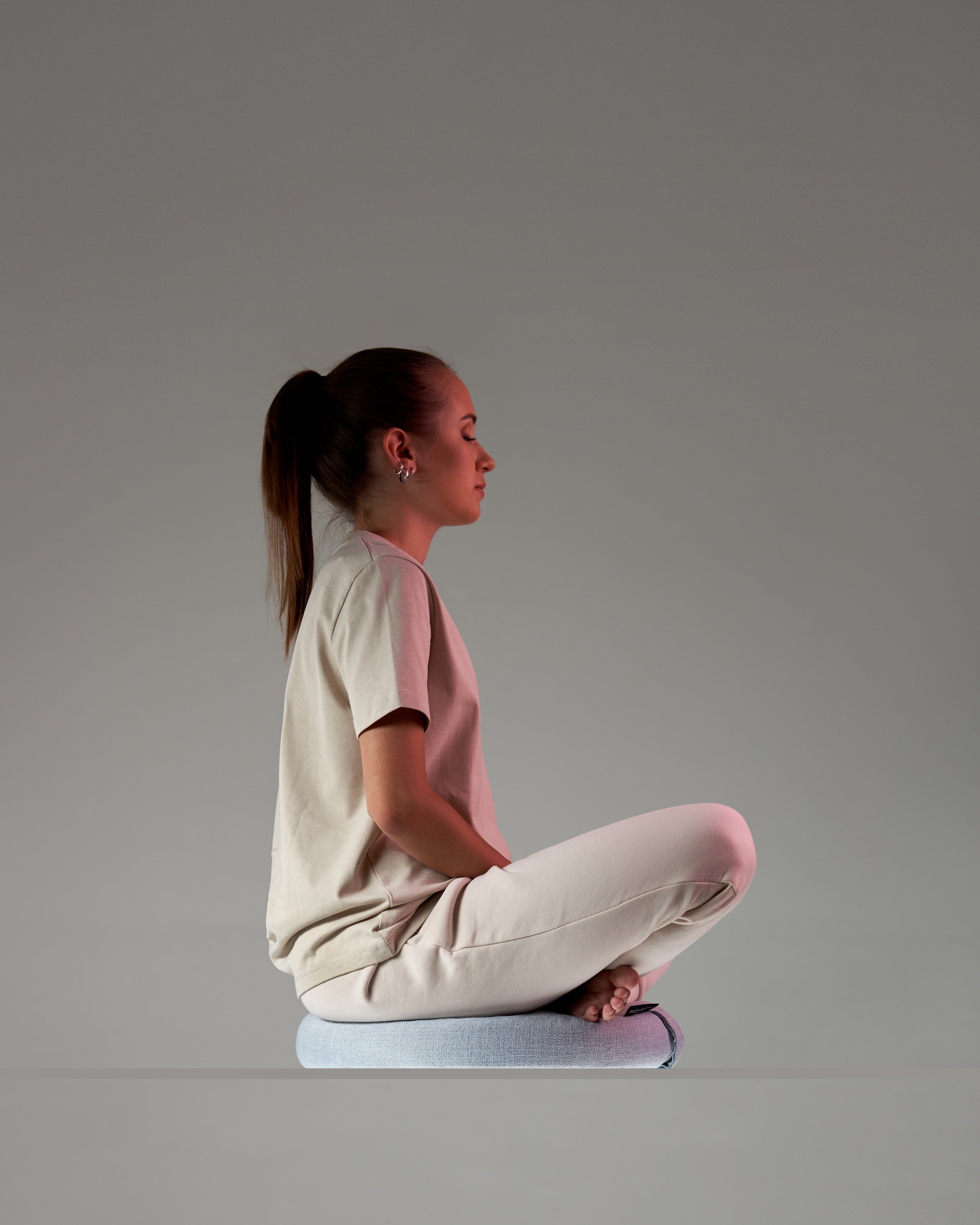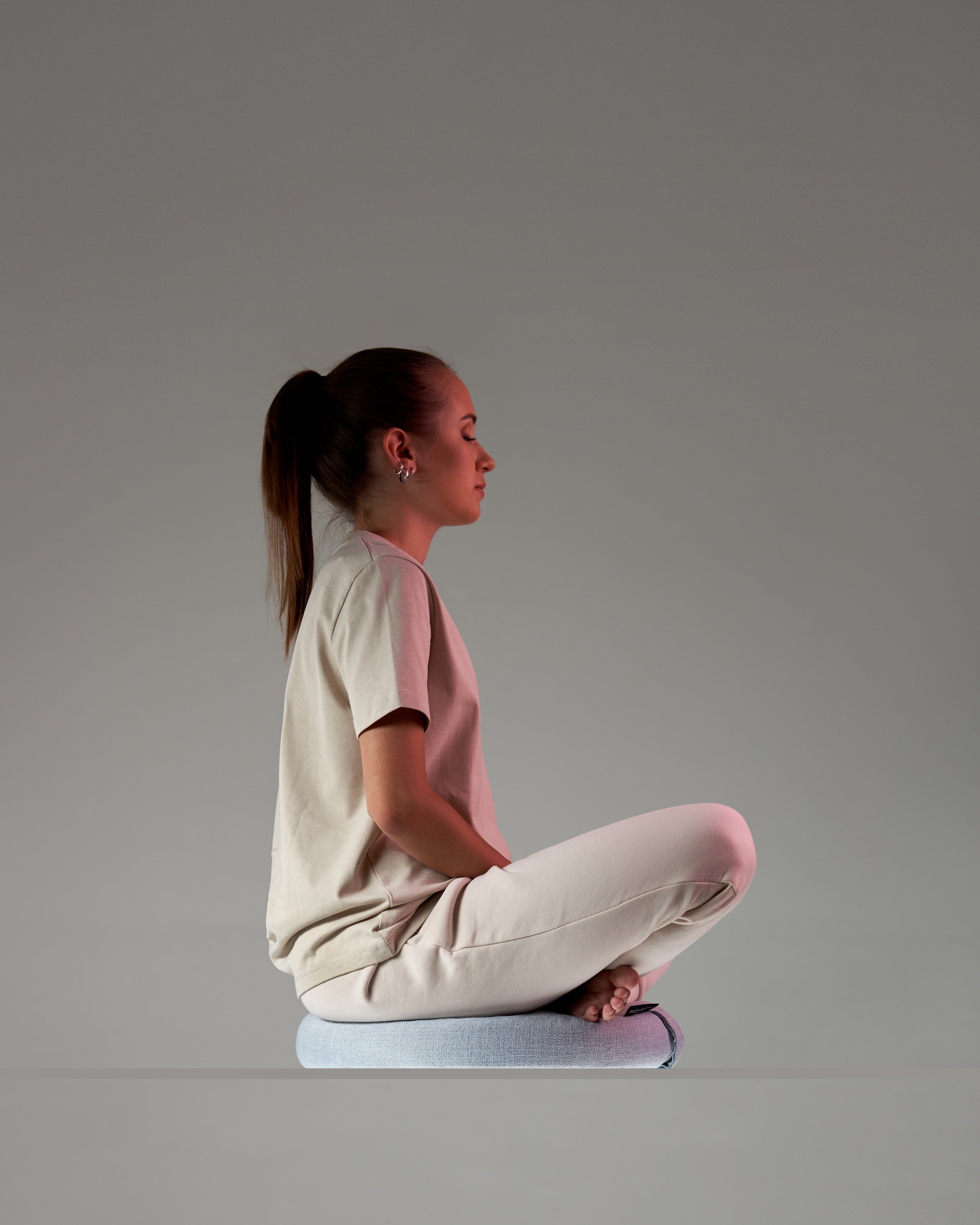 Slight forward tilt
Our cushions help you to easily achieve an optimal 5 degree tilt for less back pressure and pain.
Neutral pelvic position
Provides best blood flow and a freer position to breathe naturally while providing a secure sitting position.
Choose your own stifness
All our cushions come with optimal levels of hypoallergenic buckwheat filling. But you can always remove some to change stiffness.
Craftsmanship that lasts
Designed and produced in Estonia by craftsmen with over 30 years of experience with furniture-grade fabrics that last for decades.
Follows your meditation journey
Our FOLD provides you with the most positions of any meditation cushion. Make your sitting comfortable as a beginner. More challenging as a pro.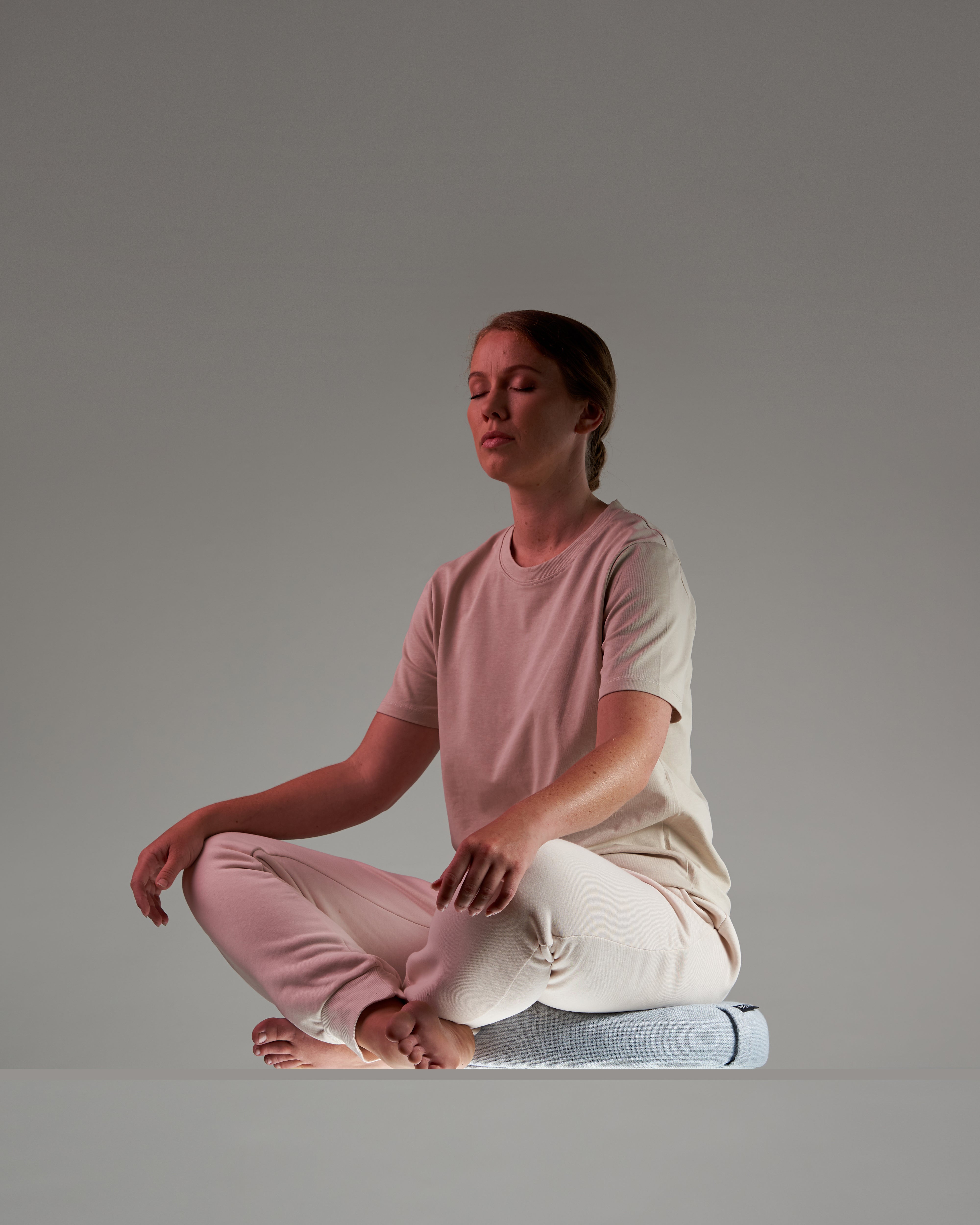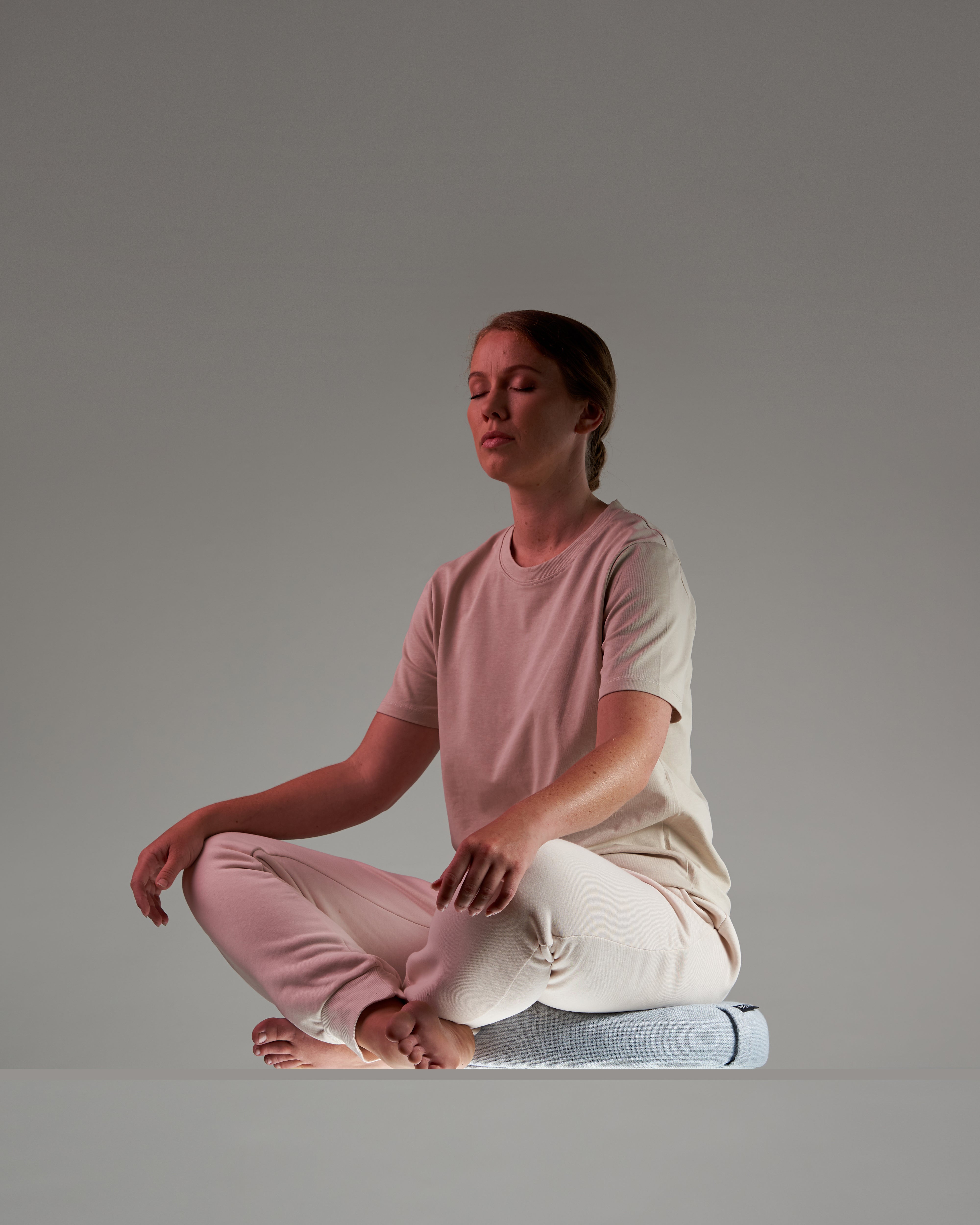 Starting with meditation takes effort. Make it easier with the best cushion.
15 minutes
Studies show 15min of meditation is already effective in releasing stress (-31%), reducing anxiety (-36%) and improving focus (+22%).
FAQ
Our customer support is available Monday to Friday: 7am-5pm (+3 GMT)
Average answer time: 24h
This is clearly a question no one asks after making it this far but we felt the urge to answer anyway. So...SUMA means "flower" in Sanskrit.

We aspire to help people become more calm, focused and start to appreciate what they already have.

Is that too much to ask? Maybe. But we will try anyway. Our team has got a ton out of meditating. We hope you will too. 
Do you ship internationally?

Yes. We ship internationally to almost every country.
How long will it take to get my cushions?

It depends on where you are. Orders processed here will take an average of 5-7 business days to arrive. Further worldwide deliveries can take anywhere from 7-16 days. Delivery details will be provided in your confirmation email.
Can I try your cushions before I buy?

No. We only sell our cushions on this website for the time being and we hope the pictures and descriptions are convincing enough.

Occasionally we participate in events within Estonia or abroad so do follow us on socials.

If you feel unsure about the cushions or meditation or anything else then please feel free to use the chat function to talk to us directly.
There is no warranty but we will issue you a refund and pay for the return of your cushion in case you find quality issues 10 days from delivery.

All cushions are sewn by a team of master craftsmen in South Estonia who have previously been in the furniture manufacturing industry for three decades. And all our products go through extensive quality assurance.
Do you offer cushions for meditation or sitting?

All SUMA cushions are designed for sitting. We think you should give meditation a try while seated. Because, why not? But you do you.
I have an issue with my cushion. Now what?

Please reach out to hello@sumamind.com as soon as possible and describe your issue.

If you have a quality issue then within 10 days of purchase, we will issue a full refund and pay for the return.
I changed my mind. Do you accept returns?

Unfortunately no. We are a small company still.

However, if you face any quality issues then we will issue you a refund and pay for the return 10 days from delivery. Please reach out to hello@sumamind.com to get return shipping instructions.
Our customer support is available Monday to Friday: 7am-5pm (+3 GMT)
Average answer time: 24h